Broken Garage Door Hinges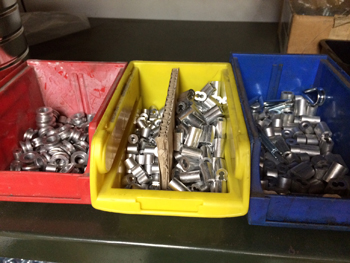 The garage door hinges are responsible for housing the roller stems. In this way, they play part in the operation of the door. They are not easily broken. The most common cause of breaking is great wear and tear. An accident or malfunctioning of the door can also cause the problem.
What Should Be Done In This Situation

When there are broken hinges, the entire door will not be able to operate properly as the rollers will not guide it along the tracks. The only way for the problem to be resolved is the replacement of the hinges with new ones. The new hinges must have the same design and size as the original ones. Most manufacturers place a number directly on each hinge to indicate its size. The number is typically circled. Hinges of the same size can have different gauge and consequently different strength. There are different gauge options to select from for virtually every size.